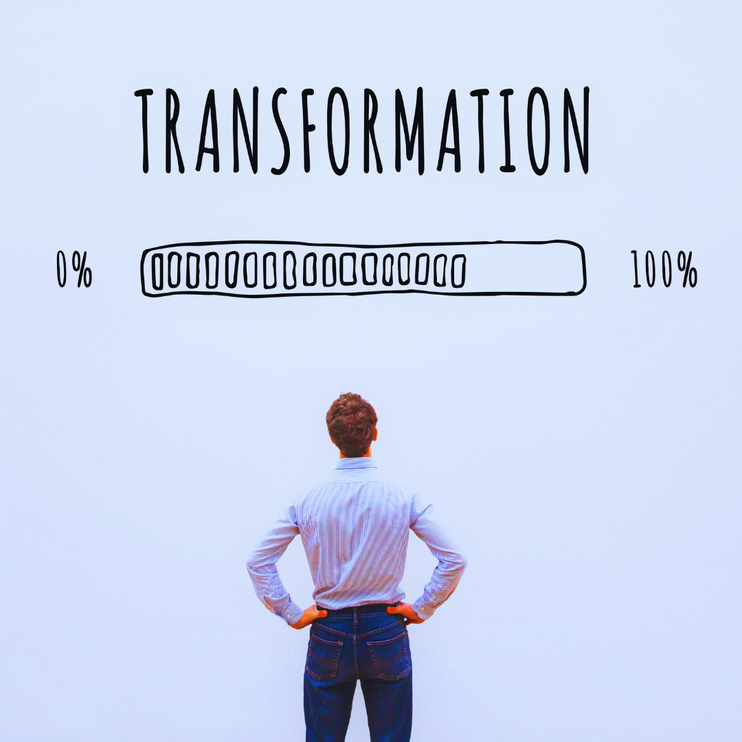 Private Equity: The Inevitable Evolution of Deal Sourcing
In the dynamic world of private equity, change is the only constant. And the world of deal sourcing, a cornerstone of this industry, is undergoing a seismic shift. For many, this transformation isn't on the horizon; it's already here. And there's no turning back.
Key Themes in Today's Deal Sourcing
To claim that one could capture the entirety of this monumental shift in a solitary blog article would be audacious. Instead, let me distill it down to the most salient themes:
Embracing Thematic Approaches
Long gone are the days when Private Equity funds could simply be "generalists". Today, a clear trend is here: specialization. With even the smallest funds needing to specialize to succeed, only large funds can claim to be multi-sector specialists – and even the largest "generalist" funds are increasingly thesis-driven.
The Strategic Pivot to Smaller Ventures
In the current investment landscape, there's a discernible trend driven by the ever-increasing pool of capital competing for a finite number of large platforms. This intense competition is pushing investors to refocus on multiple smaller ventures, through both the deployment of capital through portco add-ons, as well as by exploring the amalgamation of mid-sized companies to create platforms. In both scenarios, these investors are attempting to unearth those privately-held, lesser-known entities that cannot be found via existing databases or intermediaries.
Limited Partners (LPs) are no longer passive players. With an ever-expanding array of General Partners (GPs) to choose from and increasing reporting transparency, LPs are becoming more discerning and more demanding. High on their list? Proprietary deal sourcing to secure assets at more attractive valuations. The millions in success fees handed to intermediaries are under scrutiny too.
Reimagining the Role of Bankers & Brokers
The traditional model of banker-led deal sourcing is being challenged. Why? Simply put, these intermediaries struggle to unearth those hidden gems – the private companies that aren't in the mainstream spotlight. Instead, their expertise will be channeled more toward guiding clients through the intricacies of due diligence, negotiations, and deal closures. Not deal sourcing.
Pursuing Excellence Over Expediency
In an era marked by fierce competition, historically high valuations, and relentless innovation, the bar for deals to pass the Investment Committee (IC) will continue to be raised – to ensure that those historically strong IRRs remain a feature of the Private Equity asset class. The emphasis will increasingly be on proving rigorous due diligence has been performed right from the deal sourcing stage – ensuring that every chosen deal isn't just good, but the absolute best.
The Imperative of 'Upstream' Investment in Deal Making
For most of our clients, this isn't a forecast; it's their present reality. They recognize that pouring vast sums into due diligence and success fees, while investing next to nothing in the crucial deal sourcing phase is not just an oversight; it is a strategic misstep.
While many have already embraced this new paradigm, the fundamental industry changes I have highlighted above, will undoubtedly usher more into the fold and drive more to invest "upstream" in the deal making process. After all, the foundation of any successful investment lies in identifying the right target. And with a vast universe of 178 million private companies, Finquest is the only company who can bring you that answer.
In this ever-evolving landscape, those who move first will gain the advantage. Some are already there. Are you?
If you'd like to discuss any of these ideas, or if you're ready to find the right target, please contact me. You can reach me at [email protected]
About the Author:
Gerard Belicha is CRO & Co-Founder of Finquest.
A seasoned banker and entrepreneur, Gerard has over 20 years of experience in deal origination, sales, emerging markets, corporate finance, and risk management. He is also an affiliate founding partner of True Global Ventures and a mentor at the University of Lausanne. He holds a master's degree in finance from HEC Lausanne and is a certified master practitioner of neuro-linguistic programming. He lives in Hong Kong with his wife and two children.