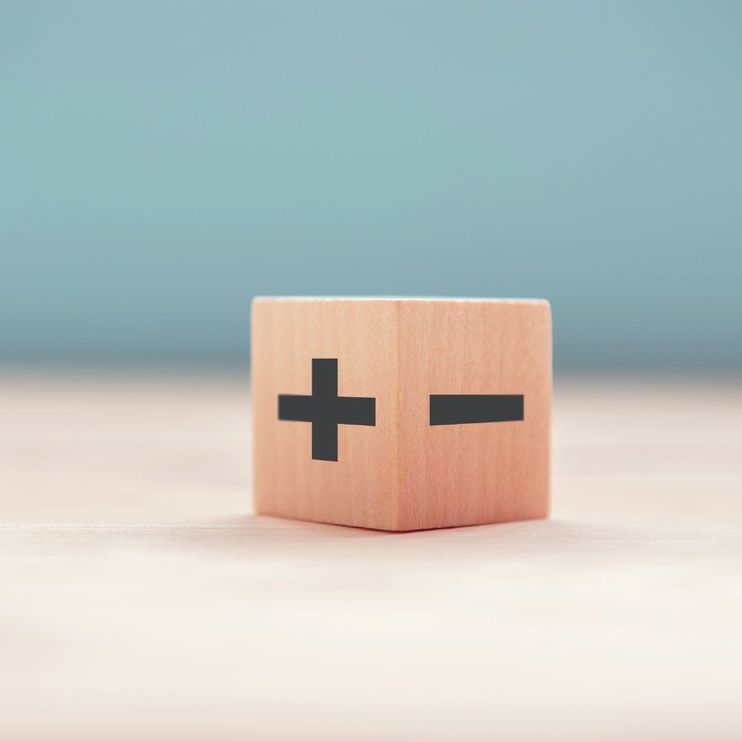 The Pros And Woes Of Deal Sourcing
Introduction
My recent paper helped spark needed conversation on the issues surrounding M&A deal sourcing and its impact on the overall value contribution. If you have not read that piece, I would strongly suggest that would help provide the backdrop to this paper. My intended argument was that most corporations have been conducting M&A sourcing essentially the same way for many decades. Quoting Albert Einstein, "Insanity is doing the same thing over and over and expecting different results."
Corporations make mergers and acquisitions part of their strategy to provide a competitive advantage. The tactical reason may be to drive economies of scale, improve market share, find new markets, new products or enter new geographies, etc. Every way you look at it, they are still looking for ways to accelerate their efforts and provide a competitive advantage.
Yet in this critical function, deal sourcing, they are not only doing it the same way they did years ago but the same way their competitors are doing it today! I wonder what Albert would call that behavior? As I jump off my soapbox, I realize that many of the conversations that I have been having provided me with real insight into the issues behind the issues.
I have spoken with dozens of executives, and they have shared their views on almost every form of deal sourcing through to its impact on their business. They have shared their challenges and their wishes. And maybe more importantly, they have discussed what it means to change.
The feedback from those conversations is below. I summarized the general atmosphere and then provided anonymized feedback from specific conversations.
I will not attempt to draw conclusions, but rather let you do so yourself.
Summary Feedback
It'd be a stretch to say that I did not speak with a single executive that was completely satisfied with deal sourcing, but every person did acknowledge that their business would benefit from better or more complete sourcing. Some of the executives were not amidst a current search but still looking opportunistically. Interestingly, I still found a significant overlap in requirements between an active search and a passive one. Some of those details will spill out below.
Every single person expressed issues with current deal sourcing methods. Several people talked about how hard it was to find companies in specific geographies, while others talked about the lack of visibility in new markets. No one was happy to know that they were always bidding against other buyers. 2021 may have been a banner year for M&A, but many of my contacts felt that they were acting more cautiously and would not be participating as they have in the past.
Internal deal sourcing was the most common approach mentioned. Nearly everyone I spoke with acknowledged this was part of their process. The lack of choices was raised multiple times as an issue when talking about using home-grown sourcing. Nonetheless, the internal recommendation, familiarity with the target, and lack of success fee create a positive environment for candidate companies.
Banker and Broker introductions seemed to be a blessing and a curse. A couple of people referenced that my comment of "looking at the ocean through a straw" is just like getting teasers. There was no expectation of an overall market view, just a list of, hopefully, actionable targets. Several people spoke about doing retainers with specific advisors in years past, but few were active today. Success fees are merely written off as a cost of doing business and payment being contingent on closing was considered normal behavior. While no one complained about the success fee value, there was an undertone of costs being high to transact.
The area of greatest discord was related to the use of online database products. Several of the people interviewed were willing to share the specific product they used while many chose to be more guarded. This topic generated more conversation and was more disorganized than I would have thought. Please note that there is no intention of detailing any of these products' strengths or shortcomings in this paper. My intention is to highlight the incredible feedback provided by these executives. Let's start with the overall themes:
Nearly everyone found data poorly categorized and the classification systems too general. Finding a company in one of these database products is step number one in a long process. Executives spoke about the lack of clarity of categorization and the inability to find specifics. One example was a manufacturing company looking for bidet manufacturers. The NAICS code (327110) is listed for "Pottery, Ceramics, and Plumbing Fixture Manufacturing". Research teams would then take a potential target found in a general category then manually research the specific they need.
Searchability was commonly mentioned as a challenge for most people. Beyond the issue listed above, the ability to dig through the data to find what someone does, or manufacturers, is frequently not available. One executive indicated that they don't use the online database to find companies, but rather for comparatives or valuation.
Lack of off-market or green-field opportunities. Once a target universe is identified, executives bemoaned the fact that it was rare to find new opportunities within the closed database list. Most of what is mined is already known to the market and the executives, who are specialists in their field. This fact was unsurprising to me but rather, what did surprise me, was the frequency with which this came up: the fact that, in using the same SaaS databases as everyone else, everyone is finding the same opportunities. And whether there is a surplus of buyers or sellers in the market at any given time is immaterial. Fewer inbound deals force the Corporate Development team to become more proactive. One executive shared what they felt was a good outcome, but still saw challenges with the lack of breadth and searchability.
Individual Feedback
Please note that I have anonymized the following conversations to the best possible extent.
Here is a short selection of accounts of the most interesting conversations:
Interview 1
One of my favorite conversations was with an executive that was very open about their challenges with finding targets that met their requirements. The core issue with this company is that there are alpha corporations in their market that have consumed most of the "interesting" technology companies. These alpha companies have more capital and are far more aggressive at acquisition than they can afford to be.
Nevertheless, they have a strong need to acquire technology and people that can help them advance their capabilities in specific areas. He spoke about the need to find young, emerging companies that they could nurture in their ecosystem over a period of years. The company could easily be pre-EDITDA with early-stage products and minimal revenue. The executive was quick to point out that this strategy was not a common occurrence in their business, until now.
That, he claimed, was a market that they cannot find. The bankers will provide insights and opportunities, but not to emerging companies. He spoke about getting six candidates from one banker where five were already in auction with the alpha players, and the sixth was not a fit. They have used some of the common online databases with no success on this side of the market.
Their greatest success continues to be their internal resources. They scour the planet looking for specific companies that meet their stringent requirements, finding a few every few months. And while this sourcing mechanism works (albeit identifying only a fraction of their relevant universe), their true enemy is time.
Interview 2
One of the Corporate Development executives introduced me to their data scientist that was part of their team. The data scientist wholeheartedly agreed with the need to find off-market, emerging companies. This company was a large multi-national corporation, with extensive resources to help identify both market trends and available targets. Their long-term approach has always been to nurture viable acquisition/partnership candidates over a lengthy period to better understand culture and fit.
The scientist expressed many of the challenges associated with traditional database products. He articulately explained why the traditional classification systems had failed them and that they were actively evaluating other solutions that attempted to resolve that issue. What they were looking for was relatively new to their market, from a technology perspective. And while there were companies that fit the requirement, they were not traditionally classified that way. Their approach was to identify companies that were in the general industry then manually evaluate each company's ability to meet their requirements.
Interestingly, he felt that using AI to augment traditional searching was a unique and differentiating way to solve this problem but was highly skeptical from years of experience in this area. Ultimately, he knows that there must be a better way to help identify those off-market opportunities.
Interview 3
Another senior executive at a large corporation spent significant time sharing their challenges after having read my initial post. His agreement with my thesis may well have biased his input, but the details he shared about their organization's efforts were enlightening.
Like everyone, this executive was displeased with the current deal sourcing operation for his business. Like others, he was looking for specifics that were unavailable from the sources we have already been discussing. Maybe the most interesting comment was his acknowledgment that buying the wrong target would be "devastating" to their business. While I believe we have all seen this to be true, few will openly admit it.
While they are not actively evaluating transformative acquisitions, they would like to continue to grow in new markets, accelerated by key acquisitions. He spoke very eloquently about needing to find that "needle in the haystack," but with an understanding of the entire market. Finding a target in a vacuum could not provide the context they needed to truly evaluate what was best for their business. Insightful comments, indeed.
Conclusions
We have a lot of work to do to help educate the market on the future of deal sourcing. People want something better, but change is hard. There is a perceived risk when trying anything new.
Skepticism and inertia are part of the challenge of change as per Geoffrey Moore, "Crossing the Chasm" and "Into the Tornado," the seminal texts for disruptive technology adoption. I cannot help but think of quotes and metaphors associated with Geoffrey's books.
Geoffrey very astutely argued that there was a chasm between Innovators/Early Adopters and the Early Majority. Crossing that chasm is the only way to benefit from the new way of doing things. I think the most appropriate quote was from former British Prime Minister, David Lloyd George: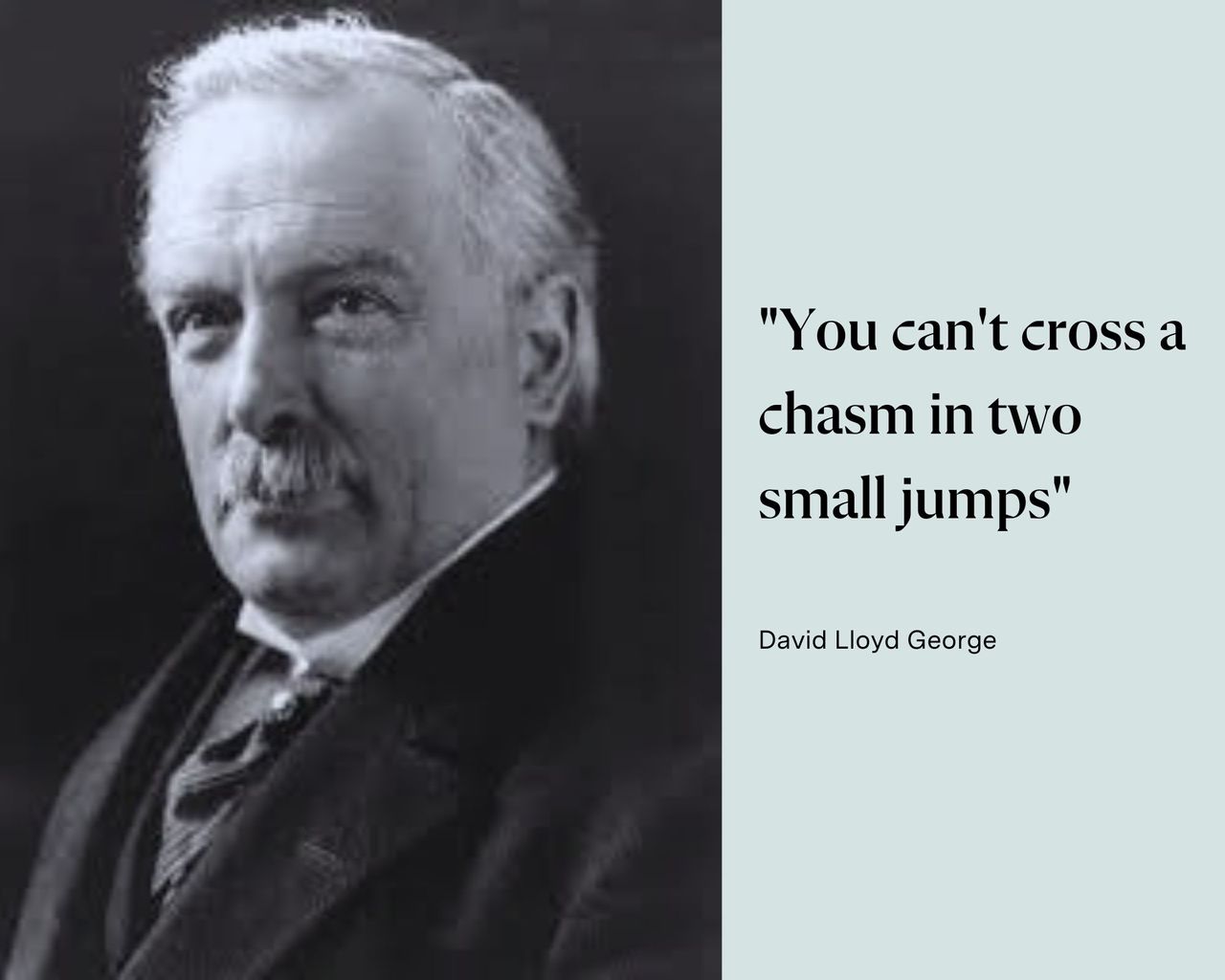 If you're ready to brace the face of change and would like to talk further, you can reach me at [email protected]